ALOKA SANNA is a local travel agency based in Sri Lanka near Bentota, with administrative services in France in Alsace. We offer you a double competence by our travel expertise in Sri Lanka and our logistics services that secures your trip.
We are a team of specialists at your service! What drives us is that you enjoy fully your trip in Sri Lanka. We are here to guide you in order to be in total harmony with the Sri Lanka. You are at the center of our approach. We build customized itineraries based on your aspirations and feelings.
We speak different languages : French, English and German. We are passionate about sharing our passion and expertise.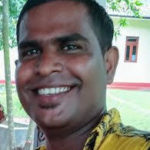 I am born and I'm living in this beautiful country. I'm really sensitive by the environment. Here the nature is giving you everything and we need to respect it. Medicinal plants, flowers, grass, roots, fruits, and vegetables are benefits for the body. Massages and Ayurvedic are a big part of our medicinal tradition and will give you wellness and relaxation for the body and the spirit.
I'm really happy to share my traditions and my spirituality in Sri Lanka for your wellness.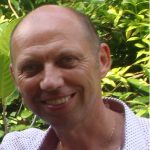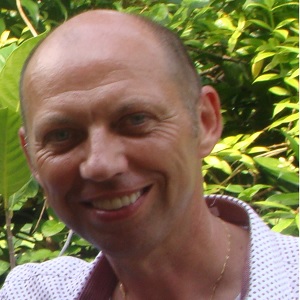 Sri Lanka was a revelation for me. The warmth of welcome and the kindness of the people touched me. The colours, scents, aromas, everything takes another dimension. My experience link with the others allowed me to develop my sense of listening. Listening is essential for me to determine your real desires because the organization ensuing the key of your serenity.
I have the heart to make you discover this amazing island which is able to marvel and enchant you.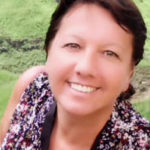 I am always bewitched by the wildlife, flora and amazing landscapes. I would like to share with you the authentic and unusual places. To take you on a getaway in boat to discover the mangrove swamp or go picking some tea in a tea plantation. What's drive me is giving you my time to meet and exchange about this country because I want you to live rich and essential moments.
If my country leaves a trace in you, you will see it the same way I see it and this is my biggest wish!
OUR COMMITMENTS FOR HUMAN AND RESPONSIBLE TRAVELS
The respect of nature, animals and humans is of capital importance to us.
We are committed to an environmental and spiritual ecology.
Sri Lanka is a paradise of biodiversity. It offers a luxurious tropical vegetation, mountains, rivers, beaches of dreams. Nature gives all the best it has to offer : Plants, spices, flowers, trees, fruits, vegetables… The nation's immense natural reserves shelter a multitude of different animals. Elephants, of course, leopards, crocodiles, numerous species of birds populate the island and a multitude of fishes cruise the waves far from shore.
This splendid environment must be preserved. Sri Lanka takes action for that to happen. For example, it's the first country to have registered the entirety of its mangroves after having tragically realized the importance of its multiple virtues as a buffer zone between the ocean and the land.
As for us, we have decided not to offer activities pertaining to the observation of whales and dolphins in particular at Mirissa or Kalpitiya. Indeed, motor boats charged with many touristic groups track whales and dolphins. That which should have been a moment of tranquil observation becomes nothing else but picture hunting. Whales and dolphins are very sensible and flee far from shore where they can be caught in the cargo boat's propellers.
In the same way, we have decided not to caution certain practices of the Pinnawala park. We privilege the respect of animals and all living beings. As a consequence, we don't offer visits to this park. To allow you to see the elephants, we prefer to propose the Millenium and the Udawalawe park.
The sea turtle is our favourite. She's our symbol, our spirit animal, you may say.
We support all actions leading to its protection.
Of course, things aren't set in stone. Things don't stop moving. Your observations guide our actions. So that life here in Sri Lanka be always synonymous with Liberty and Respect.
We would also like to preserve spiritual ecology. Which means favouring the conditions of your well-being before, during and after your trip. You can count on us to accompany you in the preparations. We are at your service during the entirety of your trip in order to ensure your total serenity. At your return, we make sure that you're satisfied so that your most beautiful memories stay with you for a long time !