Nestled in the eastern Himalaya between India and Tibet, east of Nepal and north of Bangladesh, Bhutan is a country with mountains as high as 7000 meters. The green oasis is on the top 10 'hotspot' of biodiversity in the world. Nature is practically glowing in the mysterious country which spreads over 38 394 km² for a population of 2 788 599 millions inhabitants. Bhutan is also very famous for its interest in happiness. First country in the world to actually measure it, the index is known as GNH (Gross National Happiness) and is inspired by the GDP index (Gross Domestic Product) and is now world renowned.
The official religion of Bhutan is buddhism. There are many festivals all year long to celebrate it in temples and monasteries.
These festivals are very colorful and people wear the traditional bhutanese clothes called 'Gho' for men and 'Kira' for women.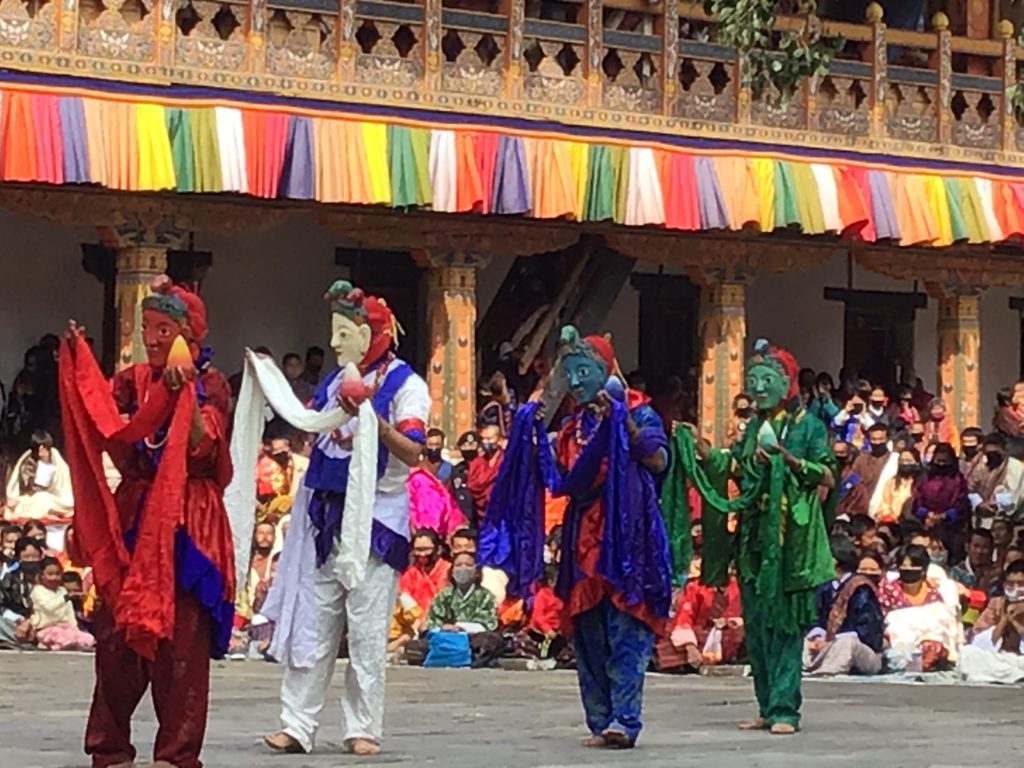 Nature is also colorful and lush. The fauna and flora there are spectacular just like the exceptional landscape. There are snowy mountains, tropical forests and green plains. The weather is therefore quite diverse.
Bhutan managed to avoid the effects of global warming and pollution and is the first country to have managed to cultivate the land 100% organically.